Scottish referendum: Expected times for council declarations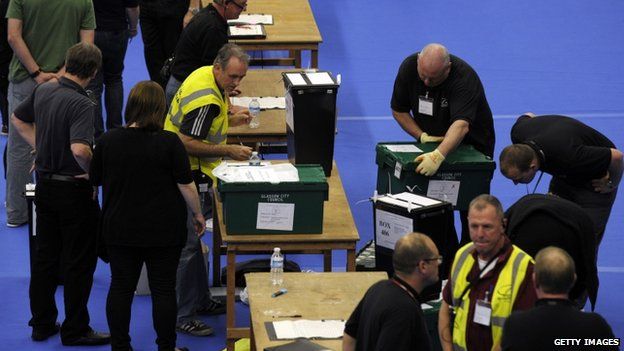 Declaration times for the Scottish independence referendum are difficult to forecast owing to the lack of precedents.
The times given below have been drawn up after consulting the 32 Scottish councils, many of which did not wish to give formal estimates.
These can only be taken as a rough guide and may be subject to change throughout the night.
You can follow the results as they come in here.
Declaration times by council area