Richard Lochhead calls for EU fishing action over Russian sanctions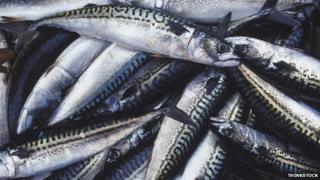 Scottish Fisheries Secretary Richard Lochhead is to press for the pelagic fishing industry to become a European-wide priority in the face of Russian trade sanctions.
Mr Lochhead is attending an emergency meeting of the EU's Agriculture and Fisheries Council in Brussels to discuss the impact of the sanctions.
They have hit catchers and processors of mackerel particularly hard.
Fishing leaders and politicians have been calling for action.
Mr Lochhead said: "Scotland's pelagic industry is one of the sectors worst affected by the Russian trade sanctions and this must be taken into account in any response measures brought forward by the EU.
"I have already asked the European Commission to make this sector a priority and will do so again in Brussels."
Moscow banned imports from the EU in a row over the situation in Ukraine.