Former Rangers director Imran Ahmad makes third bid to freeze club assets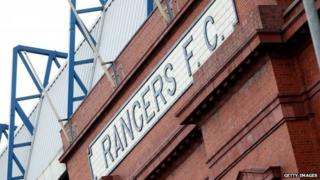 Former Rangers commercial director Imran Ahmad has returned to court for a third time in a bid to have £620,000 of club assets frozen.
Lawyers acting for Mr Ahmad claim he is owed a £500,000 bonus for the time he spent working at the Ibrox club.
The Court of Session in Edinburgh heard Mr Ahmad is worried about the potential prospect of Rangers becoming insolvent.
Lord Stewart continued the case to Friday when lawyers for Rangers will address the court.
Mr Ahmad, who has twice lost court bids to have Rangers' assets ring-fenced, claims he is owed £500,000 for negotiating deals and wants another £120,000 to cover legal expenses.
Advocate Kenny McBrearty QC told Lord Stewart that Mr Ahmad is concerned about the current state of the club's finances and fears Rangers would not be in a position to pay up if the court eventually rules in his favour.
He told the court Rangers have sold 23,000 season tickets this season, down 15,000 on last season.
Mr McBrearty said the Rangers board's latest plans for a share issue may only raise £3.6m and cover part of the club's obligations.
He added: "There is a significant hole in the club's finances for the forthcoming season."