Put your referendum questions to the Electoral Commission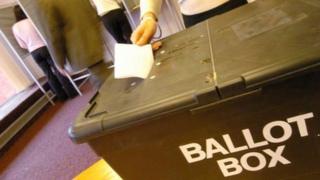 The latest in our series of independence referendum webcasts will see your ballot box queries answered.
With the deadline for voter registration looming, the BBC's Bill Whiteford will be quizzing Andy O'Neill from the Electoral Commission.
Mr O'Neill will be telling you how you can ensure you are registered to vote in the referendum
He will also allay any concerns you might have about polling day on Thursday, 18 September.
If you have a referendum voter question for the Electoral Commission please email it to newsonlinescotland@bbc.co.uk
Please put "Referendum questions" in the message field of your email.
Scotland's electorate will go to the polls on Thursday, 18 September, to vote in the independence referendum.
They will be asked the Yes/No question: "Should Scotland be an independent country?"
The interview will be published on BBC Scotland's news website.