Delivery charges for rural areas tackled by UK government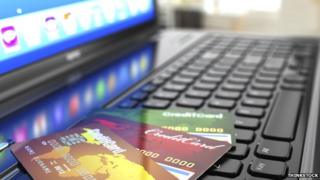 The government has unveiled new principles aimed at tackling "ridiculous" delivery charges faced by shoppers in remote parts of the UK.
They set out best practice for businesses such as couriers, online retailers and delivery firms.
UK ministers believe they will lead to customers being charged a fair delivery price.
The principles include making information about costs available up front when people are buying online.
The industry guidance was developed by Citizens Advice and the British Retail Consortium.
It was based on principles outlined by the Scottish government, the Scottish Retail Consortium and Citizens Advice Scotland.
Under the guidance, internet retailers will have to make sure their pricing policies do not discriminate against customers on the basis of their location.
'Ridiculous charges'
It comes after research from 2012 showed at least one million people in Scotland faced additional charges for delivery, had their parcels delayed or were even refused delivery altogether.
Online shoppers in Scotland place about 57.4 million orders a year, worth about £2.5bn.
The new UK-wide statement of principles was launched by Consumer Affairs Minister Jo Swinson during a visit to a John Lewis customer delivery hub in Glasgow.
Ms Swinson said: "Too many shoppers, especially in rural parts of Scotland, have faced ridiculous delivery charges when buying online.
"Delivery charges should be clear up front, so people can decide to shop elsewhere if they feel the charges are excessive.
"Retailers need to get this right for shoppers across the whole of the UK and especially consider how they can best serve their customers in rural and island communities.
"Better transparency on charges will help businesses keep loyal customers and boost their reputation."
Summit meetings
Scotland's Minister for Enterprise, Fergus Ewing, said he was committed to ensuring that the parcels delivery market in Scotland worked in the interests of both consumers and business.
He said: "When I originally suggested to UK Minister Norman Lamb that we take action, the UK government did not agree, but I am now pleased to see that they have adopted the provisions of our own charter which was thrashed out after various summit meetings.
"I am glad they now see sense, although it was their decision to remove the guarantees that were once in place.
"We established the Parcel Delivery Working Group, along with Consumers Futures, and set out best practice principles for the industry to help ensure customers in rural and remote parts of Scotland will not suffer disproportionate delivery charges.
"I welcome the announcement that this work has now been adopted across the UK."
Margaret Lynch, chief executive of Citizens Advice Scotland, welcomed the new statement of principles, describing it as "recognition that unfair prices and practices for parcels should not, and will not, be tolerated by consumers, regardless of where they live and where they choose to buy their goods from".
'Best service'
Ms Lynch added: "Consumers in Scotland know all too well that unfair prices can be hugely detrimental for families and businesses alike, and that delays and wasted time on websites makes shopping online an incredibly frustrating experience.
"For online retailers, too, transparent and equitable delivery charges mean fewer abandoned shopping carts and repeat custom.
"We hope that people across the country will now use this statement of principles to hold retailers to a higher standard and ensure that the postcode penalty suffered by so many can become a thing of the past."
Tom Ironside, from the British Retail Consortium, said its members were "fully committed to providing the best omni-channel experience for shoppers throughout the UK and beyond".
He added: "It is not always possible to provide consumers everywhere with every product, given the need to provide withdrawal rights and guarantee rights for up to six years, or the same delivery charge for certain heavy goods.
"The statement of principles provides some ideas of how members can endeavour to provide the best possible service."