NHS Scotland: Early stage cancer detection rate rises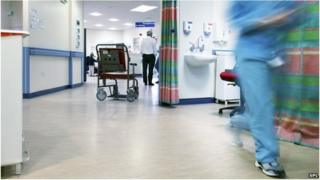 The number of cancers detected at the earliest possible stage has risen in Scotland, according to new figures.
NHS Scotland's information services division found 24.3% of all breast, lung and bowel cancers in 2012 and 2013 were detected at stage one.
That represents an increase of 4.7% on the previous two years.
Despite the rise in early detection, cancer cases have continued to increase across the country, with about 30,000 Scots diagnosed with cancer in 2011.
Health Secretary Alex Neil said: "Cancer is a word that most of us dread hearing and dealing with a cancer diagnoses can be both difficult and scary.
"However it can be treated and beaten when detected at an early stage.
"That's why I welcome that more cancers in Scotland are being detected at the easiest stage possible.
"Of course these treatments are most effective when the cancer is detected early, before it has a chance to grow and spread."
Lung cancers
He added: "There has also been a 21% increase in the proportion of lung cancers diagnosed at stage one - this increase is mainly due to better data capture.
"However when it comes to cancer we will always fight for more because even more lives can be saved in Scotland through earlier detection.
"Health boards must continue to target specific communities to encourage more Scots to get checked early."
In May, it was announced that work would on a new cancer treatment centre for the west of Scotland.
The £22m radiotherapy centre, based at Monklands General Hospital in Airdrie, will be called the Lanarkshire Beatson.
It will handle up to 80 patients a day who require treatment for lung, breast, prostate and rectal cancers.