Scotland's referendum: Put your questions to Sir Menzies Campbell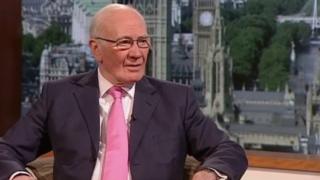 The latest in our series of independence referendum webcasts will see Liberal Democrat MP Sir Menzies Campbell answering your questions.
The BBC's Isabel Fraser will be quizzing the former leader of his party on his vision for the future of Scotland.
He has fought against the suggestion that "No" voters are anti-Scottish and says that politicians have a duty to recognise that most Scots would like to remain in the UK, but want greater powers for the Scottish Parliament.
The MP for North East Fife has also argued that "the advantages of the present union are obscured by the smoke of the debate," and says he is "unflinching in his belief" that neither Scotland nor the UK's best interests would be served by independence.
If you have something to ask Mr Campbell email newsonlinescotland@bbc.co.uk
Please put "Referendum questions" in the message field of your email.
Scotland's electorate will go to the polls on Thursday, 18 September, to vote in the independence referendum.
They will be asked the Yes/No question: "Should Scotland be an independent country?"
The interview with Mr Campbell will be published on BBC Scotland's news website.