Scottish independence: What are your questions for minister Shona Robison?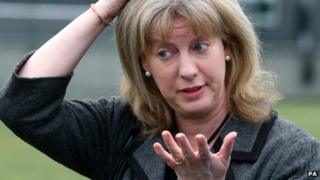 The latest in our series of independence referendum webcasts will see Scottish government minister Shona Robison answering your questions.
The BBC's Brain Taylor will be putting your points to the politician who has responsibility for the Commonwealth Games, which begins in just over two weeks time.
The SNP MSP for Dundee City East is also responsible for Equalities and Pensioners' Rights.
Ms Robison said that in the event of independence Scotland would meet the criteria to compete as an Olympic nation in its own right at the 2016 games in Rio de Janeiro.
She believes that Scottish athletes would not be disadvantaged by independence.
In addition, the minister argues that pensioners will be worse off if Scotland stays in the UK, saying that the lower life expectancy in Scotland "short-changes" pensioners by thousands of pounds.
If you have something to ask Ms Robison email newsonlinescotland@bbc.co.uk
Please put "Referendum questions" in the message field of your email.
Scotland's electorate will go to the polls on Thursday, 18 September, to vote in the independence referendum.
They will be asked the Yes/No question: "Should Scotland be an independent country?"
The interview with Ms Robison will be published on BBC Scotland's news website.