Scotland's richest 100 enjoy 19% wealth rise, according to Rich List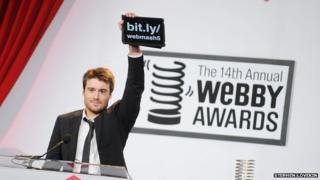 Scotland's richest people have seen their fortunes rise faster than the rest of Britain's wealthiest, according to the Sunday Times Rich List.
The richest 100 men and women saw their wealth rise by 19% to £25bn last year.
Mohamed al-Fayed is now ranked fourth in Scotland, valued at £1.3bn following his sale of Fulham Football Club.
New entries in the UK Rich List include Aberdeenshire internet entrepreneur Pete Cashmore whose Mashable blog attracts 30m hits a month.
The site, which he started from his parents' home at Banchory, has helped the 28-year-old acquire a fortune of £120m, according to the paper. He now lives in America.
The Grant Gordon whisky family tops the list of the richest people living in Scotland with a fortune of £1.9m.
In second place is Highland Spring tycoon Mahdi al-Tajir followed by Sir Ian Wood and his family.
Dragons' Den star, Clydebank-born Duncan Bannatyne, 65, is ranked equal 30th in the Scottish list with his wealth put at £175m.
Across the UK as a whole, the richest 1,000 saw their wealth rise by 15.4%.
Men dominate the UK list which features only 114 women. Among them is JK Rowling whose wealth is now estimated at £570m.
Philip Beresford, who compiled the list, said: "The richest have had an astonishing year.
"While many while criticise them, many of these people are at the heart of the economy and their success brings more jobs and more wealth for the country."