Judges ditch wigs and gowns for Scottish civil appeals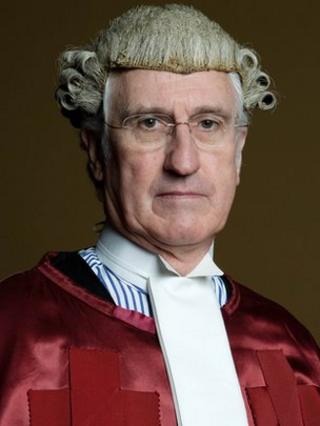 Judges will no longer wear formal wigs and gowns when hearing civil appeals at one of Scotland's highest courts from next week.
Scotland's most senior judge Lord Gill, said it "made sense" to dispense with the garments in certain cases.
From 22 April, judges sitting in the Inner House of the Court of Session in Edinburgh will no longer wear robes and wigs when hearing civil appeals.
However, they will still be worn for criminal appeals.
Lord Gill, who proposed the change, said: "In deciding to sit in civil appeals without robes or wigs the judges of the Inner House are in line with the practice of the United Kingdom Supreme Court.
"It makes sense in this day and age."
Advocates may also appear without wigs and gowns, while solicitors with rights of audience, who do not wear wigs, may appear without gowns.
The 11 judges sitting in the Inner House endorsed the change.
The Court of Session is Scotland's highest civil court and is divided into the Inner House and the Outer House.
The Outer House hears cases which have not previously been to court, while the Inner House is primarily the appeal court.
It hears appeals from the Outer House and appeals in civil cases from the sheriff courts, the Court of the Lord Lyon, Scottish Land Court, the Lands Tribunal for Scotland, and other tribunals.