Federation bid to 'decontaminate' police image in Scotland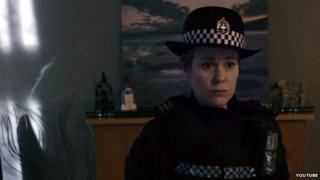 A major campaign has been launched to try and improve the image of police in Scotland.
The Scottish Police Federation (SPF) said it wanted to "decontaminate" itself from scandals which have hit the service in the UK.
Although these have been south of the border, the SPF feels that the public's view of policing in Scotland has suffered as a result.
It has commissioned three films for a campaign to improve the force's image.
Recently the UK's police forces have been under increasing scrutiny after becoming embroiled in a number of scandals.
The "plebgate affair" involving former cabinet minister Andrew Mitchell in Downing Street is one of the incidents which may have tarred police with an image of wrongdoing and corruption.
Improved image
The SPF, which represents the views of over 17,000 police officers in Scotland, has spent £100,000 on three short films which aim to show members of the public the professional judgements and dilemmas police officers face every day.
As well as the short films, the campaign is using social media to try and spread its message with the hashtag #itswhatwedo
The SPF's general secretary Calum Steele explained the videos will help keep public confidence in the newly-formed Police Scotland and to show the challenges its officers face.
He said: "The police service has come under incredible pressure and criticism in the past particularly in the past 12 months and we felt it was important to try to decontaminate the Scottish brand of policing from that that is being heavily vilified in England and Wales."
The videos, which can be viewed on the group's YouTube site, have been shown to politicians at Scottish party conferences, and viewed by thousands of people on the internet.