Scottish independence: Budget hangover at FMQs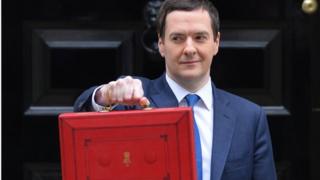 The presiding officer's delight was palpable, if silent. If only, you could see her thinking, every answer could be as taut and succinct as the one delivered by Alex Salmond to his SNP colleague.
Aileen McLeod had inquired of the first minister whether he intended to maintain free prescriptions. Mr Salmond replied "yes" and resumed his seat. Such brevity didn't last, of course. Further invited by Ms McLeod, the FM expanded upon his reply, turning it into a single transferable onslaught.
Parties which considered abandoning free prescriptions, he said, could expect the wrath of the voters. He meant the Tories, of course - whose leader Ruth Davidson has explicitly offered to reinstate prescription charges to fund the recruitment of 1,000 nurses.
But I imagine he also had obliquely in mind the Labour Party, whose leader Johann Lamont has indicated, in general terms, that tough choices may have to be made with regard to public spending in order to ensure that the truly needy receive assistance.
Record investment
Either way, Mr Salmond abandoned brevity in pursuit of wit. He tried to offer a little light badinage at the expense of the Tories, whose conference was held last week in Edinburgh.
It was all too much for the PO. Such drollery, said Tricia Marwick, might be amusing but it was nothing to do with the subject in hand. Duly chided, the FM subsided once more.
In all, this session of FMQs had a hangover feeling about it. Nothing whatsoever to do with over-indulgence. The hangover was from the Chancellor's Budget, delivered the previous day.
Ms Davidson's comments were precisely derived from the Budget. The Chancellor, she recalled, had drawn attention to declining forecasts of North Sea revenue. Did this not completely undermine the cause of independence?
What do you reckon? Do you think Mr Salmond gave in instantly, shaking his head sadly, with a forlorn stare in his eyes?
Reader, he did not. Rather, he said that the Chancellor relied upon notably low estimates of the oil price, lower than those used by the Department of Energy - and the Scottish government. Further, he said, the view from Number 11 neglected the probable increase in production as a consequence of record investment.
Living wage
As for Ms Lamont, she also focused on finance. She wanted Mr Salmond to amend the law to ensure that firms bidding for Scottish government contracts have to pay their workers the living wage.
Mr Salmond said his administration had an excellent record on such matters - while inviting Ms Lamont to produce the evidence that such a move could be undertaken without falling foul of EU law.
Then we were back with the Bible. The FM quoted from the Gospel according to Matthew. You know, the bit about motes and beams or specks and logs, according to taste and translation.
He aimed it at Willie Rennie - who had previously suggested that he was over-fond of citing Scripture.
Only, the Liberal Democrat leader was not apparently in his place. Owing to the paucity of Lib Dem numbers, Mr Rennie is not entitled to a question every week. Today it was not his shottie.
Mr Salmond looked inquiringly at the other Lib Dems. "Am I my brother's keeper?", you could see them thinking.