Fall in drug seizures made by Scottish police forces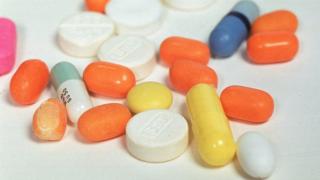 Fewer drug seizures have been made by Scottish police forces over the past year, the latest figures have revealed.
Between 2012 and 2013, 28,968 drug seizures were made country wide, down 3% from the 29,734 seizures made in the 2011-12 period.
There were 5,313 seizures involving class A drugs in 2012-13, a 9% decrease from 2011-12, with 18% of all seizures involving at least one class A drug.
The amount of cocaine seized has almost trebled in the past year.
The latest statistics bulletin said the police in Scotland recovered 281.3kg of cocaine in 2012-13, whereas 100.5kg was seized in 2011-12.
Heroin was the most seized class A drug in all but one of the former eight Scottish police forces, with Strathclyde Police area making more cocaine seizures than heroin.
Across Scotland, 80kg of heroin was seized.
Class C drug seizures also saw a 25% decrease, whereas class B drug seizures saw an increase of 8%.
Cannabis, which is a class B drug, was the most seized by Scottish police forces with a total of 21,169 seizures. There were 3,277 diazepam (class C) seizures; 2,329 heroin (class A) seizures and 2,140 cocaine (class A) seizures.
More cannabis plants were seized in 2012-13 than in 2011-12
Seizures involving more than one drug count as a single seizure but are counted separately against each individual drug or drug class involved.
Community Safety Minister Roseanna Cunningham said: "The fact that drug taking among the general adult population has fallen since 2006 and drug use among young people is at its lowest levels since 2002, shows that progress is being made.
"Nevertheless, as today's figures show, we must continue to do all we can to keep up the fight against this illegal trade and the misery which this can cause."