Funds to create 1,200 job placements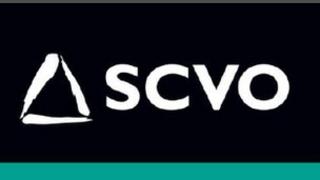 About 1,200 jobs and training placements are to be created by £4m of Scottish government funding, the first minister is to announce.
Alex Salmond will confirm the funding when he opens the Scottish Council for Voluntary Organisations (SCVO) conference in Glasgow.
The money will go towards the Community Jobs Scotland programme.
It offers six-month paid placements for unemployed people with charities and voluntary organisations.
The SCVO will distribute the money to employers across Scotland who take on the placements.
Participants receive at least the minimum wage and training during the placements to help their chances of finding full-time work, the SCVO said.
Mr Salmond is to make the opening speech at the 10th annual SCVO conference.
The first minister will say: "The third sector's 45,000 organisations in Scotland, your 130,000 employees and more than one million volunteers - all of you are absolutely central to the wellbeing of communities across the country.
"This government hugely values the work you do - often in partnership with central or local government - in alleviating poverty, helping to reform public services, creating employment opportunities, and setting up successful social enterprises.
"In Scotland the parliament - and this is the parliament as a whole, rather than any one party - has pursued a largely progressive approach to promoting social justice over the last 15 years.
"We've built partnerships with civic Scotland, including the third sector, as a key part of that."
SCVO chief executive Martin Sime said: "This is a vital opportunity to search for answers to these issues, which can make a lasting difference to people's lives.
"It's time for everyone to get involved in taking on these challenges, and I would urge anyone interested in volunteering or getting more involved in their communities to come along to find out more.
"Community Jobs Scotland is strongly outperforming other employment initiatives on all counts, with more than half of young people getting permanent jobs, doing more training or volunteering.
"It works for the young people who get a paid job and it works for the third sector organisations who benefit from extra staff support to help meet growing demand."