At-a-glance: Scottish independence fiscal questions report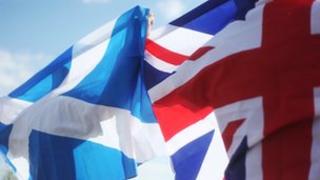 The National Institute of Economic and Social Research (NIESR) has published a wide-ranging economic review of the case for Scottish independence.
In a paper entitled Fiscal challenges and opportunities for an independent Scotland, authors Rowena Crawford and Gemma Tetlow (Institute for Fiscal Studies) look at some of the key fiscal questions related to Scottish independence.
It examines how and why public spending on, and revenues raised from, Scotland differ from the average across the UK, and how Scotland's fiscal position might be expected to evolve over the next 50 years under current policies.
The broad conclusion is that Scotland would face a tougher fiscal challenge over the next 50 years than the UK as a whole, but independence would allow Scotland to have a tax and benefit system better suited for its population.
Under the most optimistic scenario considered, it is estimated that the fiscal gap for Scotland would be 1.9% of GDP - or more than twice as large as the UK's figure.
Independence would bring the opportunity to reform the tax and benefit system in Scotland to address some of the current weaknesses in the UK regime. Furthermore, Scotland would also be able to change taxation and spending to better suit the objectives of the Scottish population.
Many of the differences between the characteristics of Scotland and the UK suggest that Scotland should have a lower level of overall taxation than is optimal for the UK.
Scotland would be required to make more spending cuts and/or tax increases after independence (in addition to those already planned by the UK government) in order to ensure long-run fiscal sustainability.
Over the next 50 years, reserves of oil and gas are likely to be depleted and thus revenues from this source are likely to dwindle. Decreasing oil revenues would affect an independent Scotland to a greater extent than it would for the UK as a whole, since oil and gas revenues, while not insignificant, are a far smaller share of total UK government revenues.
Scotland's population is forecast to age more rapidly than that of the UK as a whole, which would tend to put upward pressure on Scotland's public spending.
Average spending on disability-related benefits per person is 22% higher in Scotland than across Great Britain.
Average spending per person on housing benefit is 12% lower in Scotland than the average for Great Britain.
In 2011-12, spending on public services for the benefit of Scotland was £7,932 per person, which was 17% higher than average spending per person across the UK (£6,803).
In 2011-12, the UK government raised £9,420 of revenue per person in the UK. The Scottish government estimates that the figure for Scotland on its own was £11,172 per person, assuming that a geographic share of revenues from oil and gas is attributed to Scotland.
GDP per capita is projected to grow at a similar rate in Scotland as across the UK: that is, the average income of each person would increase at about the same rate.