'I'm ashamed any dentist could behave in this way'
A BBC investigation has found that fraud in the NHS has risen by 42% in the past five years.
A Freedom of Information request showed that Scottish health boards recorded £2.19m of fraud by healthcare professionals and patients between 2008 and 2013.
But experts say the actual amount stolen from the health service is far higher.
NHS Scotland's Counter Fraud Services has, for the first time, opened its files. Here is one of the cases it has recently investigated:
Stuart Craig, dentist, East Ayrshire (Operation Lewis)
Stuart Craig ran a dental practice in Auchinleck, East Ayrshire. He was a well-known figure in the community and had even climbed Mount Kilimanjaro in 2011 to raise money for a cancer charity.
He was one of the highest-earning dentists in the country, and his earnings caught the eye of John Cameron, NHS Scotland's senior dental advisor, whose job it is to catch dentists who are not up to scratch or who are fiddling the books.
A random check on his highly-profitable dental practice revealed why it was so lucrative.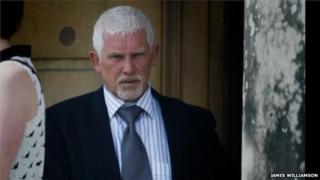 The dentist appeared to be paid for gold crowns far more than his colleagues.
The investigator said: "I picked 40 cases at random.
"We got the laboratory bills in, we checked that he had actually claimed for precious metal, and the laboratory bills showed in 100% of them that he had provided non-precious metal.
"Now, that's obviously very unusual. Somebody might make an error and tick the wrong box, but it happened in every single one of this particular type of crown."
John Cameron alerted NHS Scotland Counter Fraud Services, which started its own investigation and found a pattern of charging the NHS for gold or "precious" crowns when in fact he was fitting patients with cheaper crowns.
Fraser Paterson, investigation manager with CFS, said: "We looked back to over a period from 2008 to 2012 and that highlighted to us over 200 claims that had been made where the same suspicion existed.
"On this scenario, there was a really high percentage of what appeared to be mis-claiming, a really high irregularity rate."
The standard of Stuart Craig's work on patients was also causing concern. Poor fillings led to root canal treatments which the patient may never have needed, bad root canal treatments led to crowns, failed crowns would have to be repeated - all of which made Stuart Craig more money.
John Cameron said: "I'm ashamed, as a dentist, that any dentist could behave in this manner."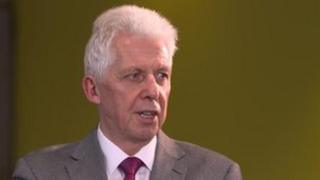 In November 2012, Craig was struck off by the General Dental Council. Last summer, he was convicted of fraud against the NHS of just under £2,000 and he was given a fine.
But the actual scale of fraud was much found to be much higher.
"I did an investigation, having received the General Dental Council's findings," John Cameron said.
"I went through and looked at the scale of mis-claims, and I estimate that the amount that he is due to repay - which is possibly an under-estimate - is £782,896 and 60p."
In January 2012, the NHS sent Stuart Craig a breakdown of the £782,896 they say he owes them.
Stuart Craig owned a number of properties, including his dental surgery. The BBC has discovered that his home address and his dentistry business are no longer in his name.
According to Land Registry documents and Companies House documents, they were transferred into his girlfriend's name within weeks of receiving the NHS letter.
The 54-year-old seems to have disappeared. Correspondence sent to Craig's home by the BBC, asking for an interview, was returned. The NHS also says their mail is being returned, and private detectives have been hired to try to find him.
BBC Scotland Investigates: Scotland's NHS Thieves will be broadcast on Wednesday 5 February, at 22:35 on BBC One Scotland, and for a week afterwards on the BBC iPlayer.