University of Edinburgh leads research on eating habits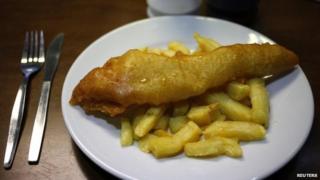 A £7.4m research initiative led by the University of Edinburgh is to aim to explain what drives people's appetites.
The programme, funded by the European Commission, hopes to find what fuels decisions of when and what to eat.
It will examine how eating habits develop and the influence of hunger, emotions, stress and economic factors on food choices.
A mixture of brain imaging, behavioural studies and laboratory experiments will be used in the programme.
Researchers will also collect information from families about the social and economic factors that affect people's eating decisions.
The goal is to provide better evidence for public health policies aimed at promoting a healthy diet.
The five-year initiative - called Nudge-it - will be conducted by experts from 16 institutions across six European countries, the US and New Zealand.
Specialists at the University of Edinburgh will receive £2m.
Prof Gareth Leng, who is leading the project, said: "Our goal is to understand the physical and psychological factors that control eating behaviour, so that we can develop more effective strategies for encouraging healthier food choices."