Damages claims to be launched over incontinence operation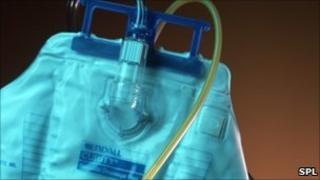 Hundreds of claims for damages are expected to be lodged in Scottish courts by women who say they suffered horrific complications as a result of an operation to treat incontinence.
One in three women over 30 suffer from incontinence, often due to childbirth.
Every year about 1,500 Scots undergo an operation to insert a transvaginal tape or mesh which supports the bladder and relieves the symptoms.
But the tape hardened in some women, causing pain and internal injury.
Some patients have reported that the tape has also cut their partner during sexual intercourse.
Studies looking at the safety of the devices found varying failure rates.
Some of the implants seemed to be very safe, but some studies of the mesh implants found a failure rate of 15%.
However, a review by the Medicines and Healthcare products Regulatory Agency concluded that the benefits still outweighed the risks, especially as many of the women were suffering severe symptoms before surgery.
Lawyers are pursuing compensation from a manufacturer of one of the implants, and doctors who recommended the procedure.
They will argue that insufficient testing was carried out, and that women were not sufficiently warned of the dangers.
Lawyers said at least 260 claims were due before Scottish courts in the next year.