Fuel poverty in more than a quarter of Scottish homes in 2012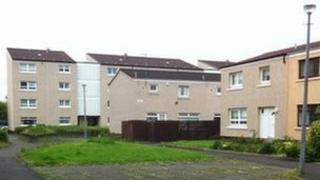 More than a quarter of Scottish households lived in fuel poverty in 2012.
Energy costs took up more than 10% of household income in 27.1% of households, according to the Scottish House Condition Survey.
Nicola Sturgeon said the Scottish government was doing "everything it could" to end fuel poverty.
Scottish Labour MSP Jackie Baillie called for an energy price freeze to be introduced.
The Scottish House Condition Survey results in an annual report on the state of Scottish housing.
The report gives details on fuel poverty, energy efficiency, and the number of houses which fail the Scottish Housing Quality Standard (SHQS).
Deputy First Minister Nicola Sturgeon said: "While today's figures show a reduction in the number of households living in fuel poverty in 2012, it is an absolute scandal that people are still struggling with this issue in a country as energy rich as Scotland.
"We are doing everything we can within our limited powers to provide a wide range of energy efficiency measures to individual households and to local authorities. But we need the full powers of independence to fully tackle all the causes of fuel poverty."
'Heating or eating'
In response to the figures, Jackie Baillie said: "Despite the small progress these figures show, because of the energy price hikes in 2013, we know that tens of thousands more Scottish households are in fuel poverty now than last year.
"It is therefore scandalous that the SNP have underspent the budget which tackles fuel poverty and is now cutting the budget.
"Thousands more Scots this winter will face the invidious choice of heating or eating. It shouldn't be like this."
She added: "Scots need energy prices frozen and need the energy market reformed.
"Alex Salmond needs to explain why, as thousands more Scots fall into fuel poverty, he will back the big energy companies and not Scots struggling to make ends meet.
"These figures simply reinforce the need for Labour's energy price freeze and raise questions about why the SNP is failing Scotland's fuel poor."
Housing insulation
Households most likely to be in fuel poverty in 2012 were pensioners and single working age adults.
Rural dwellings which are not on the gas grid were also more likely to be living in fuel poverty.
Green MSP Patrick Harvie called for the government to invest in housing insulation.
He said: "The single most effective thing any government can do to cut fuel poverty is to invest in energy efficiency. Far too many households in Scotland are still paying through the nose for heat which simply flows out through roofs, windows and walls.
"These latest figures prove that the Scottish government should have prioritised a national insulation scheme, to tackle the continuing chronic level of fuel poverty in Scotland.
"We can still make a real difference, if ministers redirect their budget to cut energy waste and create valuable green jobs across our economy."