Scotland's creative industries are asked to create jobs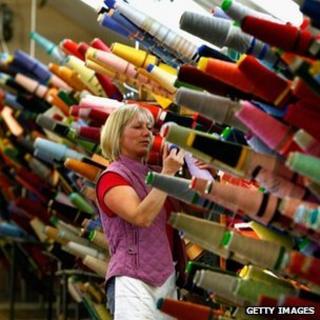 Scotland's creative and cultural industries have been asked to help create 50,000 jobs as part of a UK-wide campaign.
Building a Creative Nation, led by Creative and Cultural Skills, said the UK's 106,700 creative firms could help by recruiting one young person.
It has given employers 1,000 days to help them hit the target.
The Scottish leg of the campaign was launched by the UK employment minister at Edinburgh's National Galleries.
Organisations in the fashion, art, film and music industries will be encouraged to sign up to the "fair access principle", which is designed to make firms more accessible to young people from all walks of life.
Building a Creative Nation also plans to work with other businesses and colleges such as Glasgow Kelvin College and City of Glasgow College.
Pauline Tambling, joint chief executive of Creative and Cultural Skills, said: "We are passionate about making jobs in our sector accessible to all and we believe that by achieving this, we can maximise the potential of the country's creative and cultural industries."
Chairman of the Building a Creative Nation campaign, Doug Richard, said: "A huge part of this campaign is about providing young people with fair opportunities."
He added: "Our young people are best prepared by learning on the job, a process that also provides employers with unparalleled access to talent."