New environmental crime laws introduced in Scotland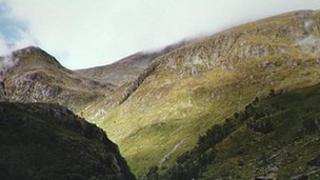 New laws are to be introduced to crack down on criminal activity damaging Scotland's environment.
Environment Secretary Richard Lochhead established the Environmental Crime Taskforce (ECTF) in November 2011.
Their recommendations will help strengthen the Scottish Environment Protection Agency's (Sepa) ability to penalise environmental criminals.
New measures include the power to seize documents related to suspected criminal activity and enhanced powers of entry.
Sepa has also announced the creation of a Waste Crime Team.
They will look to tackle the most serious waste crime offenders in Scotland.
Mr Lochhead said: "Criminal activity which hurts our environment is something which the Scottish government refuses to tolerate. We in Scotland have won the natural lottery and any activity which threatens our beautiful country must be stopped.
"There are a number of communities and businesses who are impacted, but also people living and visiting Scotland.
"The creation of the Waste Crime Team will undoubtedly help in the fight against those who hold no regard for Scotland's environment. It is only right that we do all we can to make sure to deter criminals who give no consideration to Scotland's environment."