Present danger: Tips on festive insurance
Over the next few weeks we're going to look at some of the money and consumer issues that are important but often get lost in amongst everything else that happens over the festive season, and that normally only come to light when something goes wrong and you realise you haven't dealt with them.
Next time we'll look at your consumer rights when you buy presents that don't fit, break down or just aren't liked, but this week we're going to start with insurance.
As Christmas approaches yet again, it's a good time to make sure that your house insurance is up to date.
Lots of us will be buying expensive electrical gadgets and lots of other presents for next month and it's important to make sure that you are protected if something goes wrong.
Many banks and building societies are now offering house insurance as part of their mortgage package - but often with only basic cover.
Accidental damage
And quite often, with all of the things that need to be done when buying a house and moving, checking out that your new insurance policy is adequate often gets dropped to the bottom of the queue.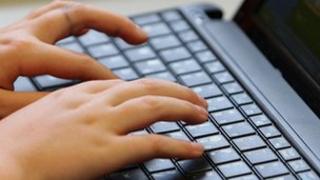 So now is a great time to get your house insurance policy out, have a good look at the detail, and take any action that is required to make sure you have the cover you need.
It may be, for example, that you need to extend the policy you have so that your valuable goods are covered against accidental damage as well as against the standard risks of fire and theft.
A cup of coffee or glass of wine could do serious damage to your new computer and repairs or replacement may not be covered unless you have this extension.
If you are planning to add bikes or cameras or new jewellery to your contents you might want to cover them against "all-risks", so that they are covered not just in your home but also if you lose them or they are stolen while you are away from home.
Check exclusions
You should also check whether there is a limit on the amount you can claim for a "single item". Some policies allow a total sum insured for unspecified items that you want to cover against all risks, or outside the house, while others insist on every single item being named.
At the same time you should ensure that the amount you have insured your contents for is adequate. If not then you risk the insurance company paying out only a proportion of your claim, on the basis that you have only insured a proportion of your belongings.
You should also check what exclusions apply to your policy. Many claims are denied at an early stage when policyholders are told, for example, that the camera that was stolen from your car is not covered unless it was locked in the boot, or that there is a limit to the amount you can claim for CDs or DVDs.
Remember also that you need to be honest with your insurer when making an application for a policy.
Upside down
Don't give them an excuse to refuse to pay your claim by forgetting to mention a previous claim, or by underestimating the value of all of your contents to save a wee bit in the premium you pay.
And if you do have to claim the insurance company will be able to deal with your claim much more efficiently if you give them as many details as possible when you submit the claim form.
That doesn't mean that you have to turn the house upside down looking for the receipt for the new Simpsons blue ray you bought, but the more detail you provide the less chance there is that you will become involved in lengthy correspondence and the more chance that your claim will be settled promptly.
And if you are planning on going on holiday over Christmas or the New Year period, then you need to check what exclusions apply to your policy if you leave your house unoccupied for any length of time.
Some policies will not cover break-in if you are away for more than seven days, for example, and of course at this time of the year you have to be careful that you are adhering to any special conditions when it comes to burst pipes and floods.
You can also read more on money and consumer issues on my blog.