Faroese challenge EU fish sanctions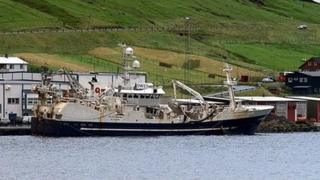 The Faroese government has begun proceedings against the EU's decision to impose sanctions against them, which ban imports of herring and mackerel products from the islands.
It claims the measure - following a lengthy dispute with Scottish and other European fishermen - breaches a World Trade Organisation agreement.
A deal on a mackerel and herring quota has yet to be struck.
Mackerel is Scotland's most valuable catch.
Dr Bjorn Kunoy, legal adviser to the Faroese government, said he did not think the latest development hindered the chance of an agreement on quotas.