Trying to move on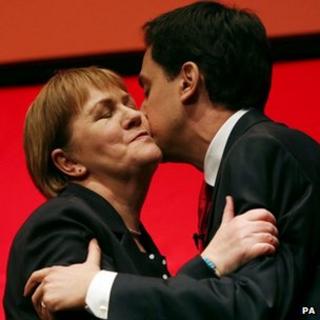 Politicians are frequently keen to "move on". Faced with a problem, they are eager to leap astride their camel. Onward ho!, to the next caravanserai.
This propensity is particularly notable when the politician in question or their party or their government has made an unconscionable guddle of something. Then the desert road seems decidedly appealing.
Johann Lamont was in "move on" mode when she was interviewed by my esteemed colleague Gary Robertson on the wireless this morning.
To be fair, she was critical of the selection process in Falkirk. In addition, she had another line to offer which was to condemn those who had the arrogance to presume that internal party selection was sufficient, that the wider electorate could be taken for granted.
The snag, generally and in this particular case, is that those directly involved in a controversy and, more significantly, the observing public, can be stubbornly reluctant to move on. Invited to mount up, they paw the ground and look discontented.
Which is an understandable reaction - especially when, as in this case, the wider party or public is not being made privy to information which is available to the leadership.
To recap, the trades union Unite appeared eager to secure the Labour nomination in the Westminster seat of Falkirk for its favoured contender.
There were claims of manipulation by the union in pursuit of this objective, including the enthusiastic recruitment of new members, perhaps even without their direct knowledge or financial contribution.
Not full power
A Labour inquiry came to nought as said claims were apparently withdrawn. It is now suggested, in the Daily Mail, that said withdrawal may not have been entirely clear cut.
In response, the leadership of the Union says that Labour is being drawn into a "Tory trap" by pursuing the controversy. Are the Tories eager to talk up this issue? Yes. Does that, of itself, vitiate the search for answers? No.
I suspect Johann Lamont knows all that perfectly well. Despite securing the leadership of the Scottish party with union backing, she has shown an inclination to consider the interests of the grassroots.
Ms Lamont is in a notably awkward position. She has the status of leading the Scottish Labour Party as a whole - rather than just the Holyrood group, as in the past.
Yet that status does not bring full power. For example, she lacks supervisory control over the selection of Westminster candidates in Scotland. It was Ed Miliband who ordered the Falkirk inquiry, not her. It is Ed Miliband, no doubt in consultation with Ms Lamont, who must now decide whether that inquiry should be published, set aside or reopened.