Four new Scottish regional colleges created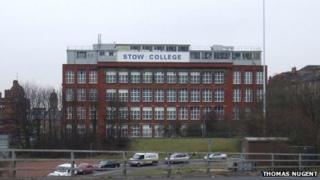 Four more regional colleges have been created as the Scottish government's merger programme in the further education sector continues.
The new institutions are North East Scotland College, Dundee and Angus College, Glasgow Kelvin College and New College Lanarkshire.
The programme is bringing colleges in different parts of the country together as part of wider reforms.
The mergers are designed to save money and combine teaching expertise.
But Labour, the Conservatives and the Liberal Democrats have previously accused the government of forcing colleges into "shotgun marriages" and seeking to diminish the independence of the sector.
North East Scotland College is made up of Aberdeen and Banff and Buchan colleges, Dundee and Angus colleges have merged into one and Glasgow Kelvin College brings together North Glasgow, Stow and John Wheatley colleges.
'Period of change'
Meanwhile, Motherwell and Cumbernauld colleges will become New College Lanarkshire, with Coatbridge College due to unite with them in 2014.
Education Secretary Michael Russell said: "This is an exciting day with many events being held for staff and students to mark the occasion of these new larger colleges becoming a reality.
"It is a tribute to their hard work - and that of the college boards - that this milestone has been reached.
"The aim of these reforms has always been about making the college sector work for students, communities, staff and employers, and creating opportunities for them to thrive."
John Henderson, chief executive of Colleges Scotland, said: "Each of the new colleges is working to strengthen their offering to students and to local and regional employers, driving the Scottish economy as a whole.
"The college sector has gone through an unprecedented period of change and it has done so in a positive and tenacious manner."