Road casualty numbers in Scotland down to a record low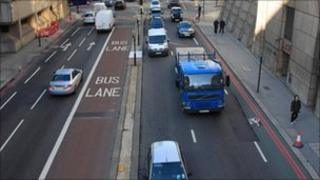 The number of people killed on roads has fallen by 6% according to new Scottish government figures.
The 2012 figures show the number of road casualties have decreased by 1% on last year and down 34% since 2002.
The number of people killed due to drink-drive accidents has also fallen by 43% since 2001.
Causalities to cyclists have risen by 9% in comparison to 2011, according to the figures.
Transport Minister Keith Brown said: "The latest data confirms road casualties in Scotland are at their lowest level since records began. There is much that is good news in these figures but in some respects we still have a long way to go.
Cycling infrastructure
He added: "The Scottish Government has invested over £58 million in cycling infrastructure, cycle training and road safety messages.
"We will continue to work with our road safety partners to try to enable cyclists to use Scotland's roads safety.
"In addition to the funding from this spending review period, £20 million has also been allocated to cycle infrastructure over the next two years to enhance the Community Links programme run by Sustrans Scotland which will be matched by local authorities.
Supt Iain Murray, head of road policing at Police Scotland, said: "It is heartening to see such significant reductions in statistics, but it is important to recognise the tragedy that still lies behind the numbers. There is still a lot of work to be done.
The figures supersede the provisional road injury and casualties statistics published in June.