'Plan now' for extremes of Scottish winter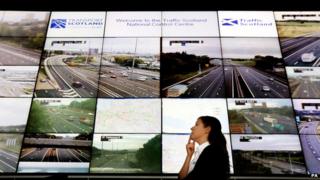 People across Scotland should begin preparations for severe winter weather, the Scottish government has urged.
The message comes as Transport Minster Keith Brown launches the Ready for Winter campaign.
Mr Brown stressed that preparations for extreme weather events were good, but some motorists still did not plan enough for severe conditions.
The new campaign also encourages people to look out for others, especially the more vulnerable.
It includes findings from a survey carried out jointly by the British Red Cross and the Scottish government.
It showed an increase in public preparedness for extreme weather, with most people concerned about power cuts and being cut off from their water supply.
However, it revealed many car owners thought they were doing enough just by having an ice scraper and de-icer.
In the past few years, parts of Scotland have been hit by high winds, blizzards and severe sub-zero temperatures.
Mr Brown said: "With the clocks changing next week, the campaign calls on everyone to use the extra hour to get ready in the home, before a journey, at our place of work and in our communities.
"This will serve us well not just throughout the winter months, but all year round and in a range of emergency situations.
"As we have seen in Scotland, severe weather can strike quickly and at any time of year. In March, we saw the impact of severe snowstorms on communities in Arran, Kintyre and Dumfries and Galloway."
The Ready for Winter campaign includes a range of online resources, TV, radio and social media material.
Online advice can be accessed at the Ready Scotland website.