Focus on crimes against older people in Crown Office guidelines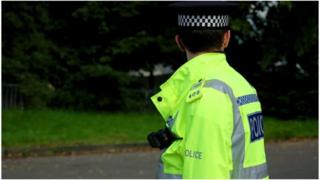 Crimes against older people will be given increased scrutiny under new Scottish prosecution guidelines.
The policy outlines offences including domestic abuse, bogus callers, scams, housebreaking and assault.
The Crown Office and Procurator Fiscal Service focus on crimes of vulnerability or hostility based on age was welcomed by campaigners.
A COPFS spokesman said the policy advocated a strong presumption in favour of prosecution.
The offences covered range from abuse in the home and anti-social behaviour to investment scams and housebreaking, where the fact the occupant is older is exploited by a thief.
Negative impact
The COPFS said the Older People's Policy reflected an ageing population and the negative impact being a victim of crime can have on older people.
Solicitor General for Scotland Lesley Thomson QC said: "No-one should live in fear of crime. Criminals profiting from others is particularly detestable when they prey on the more vulnerable in our society.
"We know from the research that incidents of elder abuse are under-reported to criminal justice authorities.
"Some of the reasons for this include: difficulty in communicating allegations; mental health; fear; embarrassment; or language barriers where the victim's first language is not English."
She added: "The Scottish prosecution service is committed to meet the particular needs of older victims and witnesses and to treat them with the respect they deserve."
Victim Support Scotland and Age Scotland both welcomed the move.
Greg McCracken, from Age Scotland, said: "We would encourage others with a stake in the justice system to consider what steps they should take to take account of older people's specific needs."