Domestic abuse incidents in Scotland rise slightly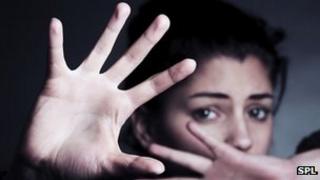 The number of incidents of domestic abuse recorded by police has risen slightly, according to new figures.
In the year to the end of March, the number rose by less than 0.5% to 60,080, government statistics showed.
The highest proportion of incidents per head of population was recorded in the former Grampian police area.
But the highest proportion of more serious incidents, which were treated as crimes, was in the former Strathclyde Police area.
Half of all incidents recorded (30,259) led to the recording of a crime or offence, down from 54% (32,369) in 2011-12.
The most common crime or offence was common assault, at 42%, with threatening or abusive behaviour accounting for 19% (5,685).
Incidents with a female victim and a male perpetrator represented 80% of domestic abuse, down from 89% a decade ago.
The statistics showed that women between the ages of 22 and 25 are most at risk of becoming victims of domestic abuse.