Police Scotland to scale back station counter services and axe wardens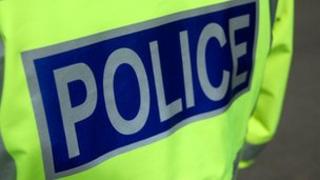 The closures of dozens of public counters across the country are being proposed by Police Scotland.
The changes are part of efforts by the new single national force to save money and standardise services.
Under the proposals, police traffic wardens would also be phased out around Scotland.
Many of the old regional forces have already stopped providing traffic wardens, while front-counter hours vary across the regions.
Staff affected by the cuts will be consulted on their options which include alternative roles in the force.
The creation of the single police force was intended to save £1.7bn and Police Scotland said it has given them the opportunity to review and standardise services and procedures.
Assistant Chief Constable Wayne Mawson, who led the review, said: "The public access our services in many ways, but we have seen the number of people calling at public counters drop in recent years.
"Our review will reduce opening hours at some public counters across Scotland but this is where analysis of demand has provided evidence which has allowed us to take these steps without significantly impacting on the level of service enjoyed by communities.
"We will match our service with demand from the public as well as exploring opportunities to work in partnership with other public agencies. Keeping people safe is the focus of Police Scotland and this is an opportunity to deliver a more consistent, professional service which will enable more officers to be deployed where and when they are needed the most in communities."
'Matching resources'
Assistant Chief Constable Mawson said the force has developed new ways for the public to contact the police, including the 101 telephone number and contact points which connect callers at police stations directly to officers.
He added: "Police stations and public counters will still operate across the country and provide a number of different services to a diverse range of communities. These proposed changes are about matching our resources to the demands of the communities we serve in order to keep people safe.
"Changes to legislation in relation to most parking offences means that there is no longer a requirement for enforcement to be carried out by the police.
"As a result, the traffic warden service has already been withdrawn from many parts of the country. In keeping with this approach we are now proposing to remove the service from the remaining areas of the country."
'Real impact'
Opposition parties have condemned the proposals to cut public counter opening hours and withdraw the service at some stations.
Margaret Mitchell MSP, Scottish Conservative justice spokeswoman, said: "One of the main reasons behind moving to a single force was to create economies of scale.
"However, the Scottish Government at no point said one of the first things the single force would do is shut police stations all over the country.
"This is a worrying and retrograde step, and one which will do nothing to improve public confidence in the safety of our streets or the overall justice system."
Alison McInnes MSP, Scottish Liberal Democrat justice spokeswoman, said: "The proposed closure of 65 public counters in police stations could have a real impact on long-established links between police and the local community.
"It remains unclear as to whether local communities will be consulted on these plans. Any changes to public counter operating hours must be closely monitored."
A Scottish Government spokesman said: "Operational decisions around the management of resources is a matter for the Chief Constable of Police Scotland.
"Since 2007, this government has provided 1,000 extra officers working across Scotland to keep our communities safe, and crime is at an almost 40 year low."