Rise in GMC complaints against doctors in Scotland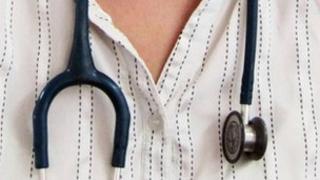 The General Medical Council (GMC) has published figures showing a substantial increase in the number of serious complaints against doctors.
In 2012, the GMC looked at 126 allegations of misconduct which threatened a doctor's fitness to practise.
The equivalent figure for 2007 was 69.
A total of 54 fitness to practise hearings took place in Scotland between 2007-2012, with eight doctors banned as a result.
The statistics were published following a parliamentary question from Conservative MSP Mary Scanlon.
They showed there have been a total of 590 of the most serious "stream one" investigations into a doctor's fitness to practice since 2007.
There have been 562 "Stream two" investigations, where an allegation is less serious but could indicate a more worrying pattern, over the same period, including 82 last year.
Ms Scanlon said: "Patients and relatives need to know that doctors are performing to the very highest of standards and that when that isn't happening, action is being taken.
"It is strange that a relatively large number of investigations yield so few disciplinary outcomes."
The GMC has defended the way it handles complaints.
Chief Executive Niall Dickson said: "More complaints doesn't necessarily mean healthcare is getting worse. It may mean that problems are being identified and reported.
"We've seen a shift in culture in recent years with patients, doctors and other healthcare professionals being more willing to voice concerns and health managers more likely to be looking out for problems and taking action."
He added: "The most serious concerns are heard by panels, overseen by a judge, who decide on the evidence presented in each case.
"These panels, run by the Medical Practitioners Tribunal Service, come to their conclusions autonomously."