Six-figure credit card 'fraud' at Creative Scotland went undetected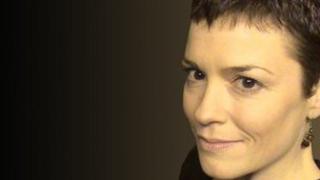 The publicly-funded arts body Creative Scotland has admitted that more than £100,000 was spent on a credit card after its theft went undetected.
It said the loss was because of "weaknesses" in its financial systems.
The spending spree on the card took place as Creative Scotland was formed from the merger of the Scottish Arts Council and Scottish Screen.
A statement claimed that "robust systems" had been put in place to prevent such fraud happening again.
The £100,000 charged to the card included drinks, tickets, flights and hotels.
Creative Scotland said the misuse of the card was "registered" with police but no further action was pursued at the time.
'Robust systems'
In a statement it said: "This fraud occurred at a time when Creative Scotland was first formed and in the process of bringing together two sets of legacy finance systems from the Scottish Arts Council and Scottish Screen.
"We fully acknowledge weaknesses in our systems at that time time which led to the fraud going undetected."
It said legal advice had been sought and the police had been contacted again with a view to further action.
The statement added: "Robust systems are now in place to prevent such a fraud happening again.
"We have regular internal and external auditing and continue to improve the quality of our financial monitoring on an ongoing basis."
The arts body has a new chief executive, Janet Archer, who took up her post in July.
She said: "One of my first priorities in my new role as CEO of Creative Scotland has been to initiate an audit of all our policies, systems and processes.
"I am keen to establish a culture where people think carefully about what they spend money on before they spend it and I am working hard with my senior leadership team to ensure we operate efficiently and effectively."