Affordable homes 2020 target date 'under threat'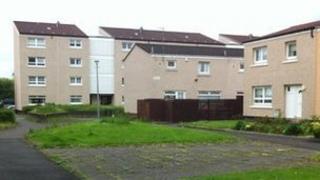 The Scottish government's vision of providing affordable homes for all could miss its 2020 target date by several years, according to a report.
The recession has seen a massive reduction in public and private funding for house building, Audit Scotland said.
Supply of new properties is failing to keep up with demand.
And it could be 20 years before enough new homes are being built to meet the projected increase in households.
The spending watchdog said that, as the population continued to grow, the 2020 vision was "ambitious" and the government needed to clarify how it would work with councils and other partners in the sector to meet its targets.
Budgets tightening
The Housing in Scotland report was produced for the Auditor General and the Accounts Commission.
Caroline Gardner, Auditor General for Scotland, said: "Housing is a significant national asset and the sector in Scotland is under increasing pressure. Budgets are tightening, while demand is increasing and fewer houses are being built."
The report revealed that private sector house building has more than halved in recent years.
And since 2005 local authorities and Registered Social Landlords (RSL), who are key to providing low rent homes, have built 14,000 fewer homes than research suggested were needed.
Changes to the benefit system, an ageing population and the increasing number of single person households were creating further pressures on the sector.
The report notes Scottish government funding for housing fell by around a quarter between 2008-09 and 2011-12 with further reductions to come.
John Baillie, chair of the Accounts Commission, said: "Good housing is important for individuals and families but also for wider society. It can support economic growth, promote strong, resilient communities and improve health.
"Links between housing and other policy areas at both national and local level should be stronger, to help improve the impact that good housing can make to our communities."
Responding to the report, a Scottish government spokesman said it had taken "decisive action" to improve housing in Scotland.
'Collapse in availability'
He added: "We are investing nearly £900m over three years as part of our target of building 30,000 new, affordable homes over the lifetime of this parliament.
"As this report recognises, we are having to deal with Westminster's cuts to our capital budgets, a difficult lending environment, and the UK government's welfare reform agenda - all of which add to the pressures that we face in delivering new affordable homes.
The Scottish Federation of Housing Associations welcomed the emphasis placed by Audit Scotland on the provision of affordable public sector housing.
Policy manager Susan Torrance said: "We are particularly pleased to see encouragement to improve transparency in the reporting of budgets and supply targets.
"The challenges made by Audit Scotland to strengthen national and local housing strategies to improve supply and construction of homes to meet housing need are important."
Gordon MacRae, head of policy at housing charity Shelter Scotland, said: "The report clearly shows that action is required now to meet the challenge of a collapse in availability of new homes and the spiralling demands of Scotland's ageing and increasingly single households.
"To end Scotland's housing crisis for good, Scotland needs a clear housing strategy aimed at creating good quality homes for the country's 157,000 households stuck on council waiting lists."