Scotland's teenage pregnancies fall for the fourth year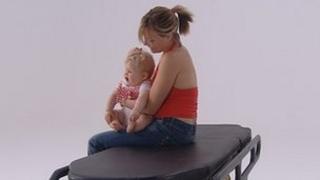 The number of teenage girls in Scotland who got pregnant has dropped for the fourth year, latest figures show.
About three in 100 girls under the age of 18 became pregnant in 2011, the latest year for which figures have been released.
That was compared with four in 100 in 2007.
NHS Grampian recorded the lowest teenage pregnancy rate for women under the age of 18, and Fife had the highest.
The number of abortions - for women of all ages - had also fallen for four years in a row.
Teenage pregnancy rates are 10-times higher in the most deprived areas of Scotland, compared with the least deprived.