Scottish Independence: 'Full levers' call for economy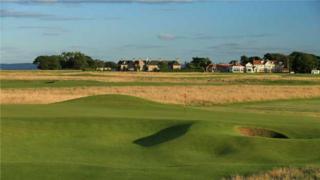 A Scottish government paper on independence will argue Scotland's potential for growth is being held back by the lack of decision-making powers.
The paper, to be published on Tuesday, will look at Scotland's strengths in areas such as the creative industries, food and drink, and tourism.
It will also explore strengths in life sciences and renewable energy.
Labour's Ken Macintosh said calls for economic levers sounded like a plan to offer tax breaks.
Global stage
Deputy First Minister Nicola Sturgeon said: "The key question this document will ask is - who would do a better job of running Scotland's economy: the people who live here or Westminster?
"Everyone in Scotland should have the confidence in our economy to know we can be a successful independent country."
She said Scotland had generated more tax per head than the UK rate in every one of the past 30 years and it was being held back by Westminster failures.
Ms Sturgeon said the offshore oil and gas industry was strong but she added that the food and drink sector was also booming, with a turnover of £12bn last year.
Mr Macintosh, Labour's finance spokesman, told BBC Scotland the economic levers which the SNP wanted to control were cutting corporation tax and VAT rates for certain businesses.
He said: "The question is what controls you are talking about.
"The SNP, I think, are talking about tax cuts.
"I have to say I don't share this vision of Scotland as a tax haven."
The deputy first minister unveiled Hollywood film producer Iain Smith, award-winning chef Roy Brett and events expert Prof Joe Goldblatt to back her argument that Scotland should be confident "on a global stage".
Mr Smith, whose film credits include Cold Mountain and Entrapment, said: "Scotland's creative industries in particular have a great story to tell and a bright future.
"They already contribute hugely to the Scottish economy but there is plenty of room for growth, particularly in the export sector.
"With greater fiscal levers at its disposal, Scotland would be even more competitive on the world stage and able to promote its talent, crafts and services internationally for the economic and cultural benefit of the country."
Mr Brett, award-winning chef and owner of Ondine restaurant, said: "From restaurant VAT to fishing policy, too many decisions are out of our hands."
Prof Goldblatt, professor in events management, said Scotland would benefit significantly from job creation and new revenue from foreign visitors if it was to lead its own tourism planning.
"I am confident that as an independent nation, Scotland, will soon become one of the most successful tourism destinations in the world," he said.