Experts call for schools to provide morning-after pill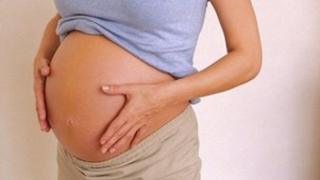 Sexual health experts have called on the Scottish government to provide the morning-after pill in schools.
The Scottish Sexual Health Lead Clinicians Group said emergency contraception, as well as condoms, should be available from school nurses.
The SSHLCG said the Scottish government was "scared of its critics" on the issue.
Figures published in June showed a key government target for reducing pregnancies among under-16s was missed.
The SSHLCG made the claim in a written submission to the Scottish parliament's Health and Sport Committee inquiry into teenage pregnancy.
Scotland has a higher rate of teenage pregnancy than most other western European countries.
The letter said: "Why is emergency contraception not available in schools? Why are condoms and contraception not accessible? Vaccination against a sexually transmitted infection (HPV) is given in schools, why can't pregnancy and other STIs be prevented?
"The Scottish government is prepared to make a stand on controversial subjects like gay marriage, why does it run scared of its critics on the subject of making emergency contraception available in schools?"
A Scottish government spokesman said: "It is not policy that emergency contraception should be provided in schools, but young people can receive advice and be directed to other places where emergency contraception may be available if appropriate."
The SSHLCG also claimed the country has "entrenched structural and cultural barriers to positive changes" which were contributing to the high rate of teenage pregnancy.
They said health workers "too often find barriers in the personal opinions of senior staff, e.g. senior managers will not allow condom distribution by local authority youth workers".
'Green light'
The parliamentary officer for the Roman Catholic church in Scotland, John Deighan, said the proposal from the SSHLCG sent the wrong message to children.
He said: "Sexual behaviour is something that's for adults. Children deserve to have a childhood.
"Making emergency contraception available to children is a green light really that that's the sort of behaviour they should be involved in, and I think a lot of young girls especially want to resist that behaviour.
"But if adults are telling them 'no, we expect that of you' then you're really leaving them without the help and support they need."
Patrick Harvie, co-convener of the Scottish Green Party, said using the school nurse network to offer greater access to contraception would help the government tackle unwanted teenage pregnancies.
He said: "Many school nurses would like to be able to provide more services.
"Teenage pregnancies have been declining, slowly but declining, for a good few years now and that's achieved through high quality accessible services. Improving those services, building on them, and making sure they're available in schools would be one more step in the right direction."
Ministers had hoped to cut the pregnancy rate for the under-16 age group to 6.8 pregnancies per 1,000 girls by 2010. But the pregnancy rate for that year was 7.1 per 1,000. The rate has fallen for each of the past four years.
Local authorities and schools determine how to deliver lessons on relationships, sexual health and parenthood education.