Food Standards Agency gives Scottish meat inspection assurances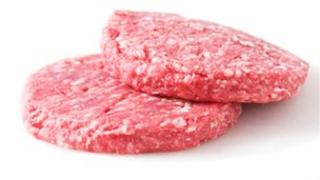 The Food Standards Agency in Scotland has reassured politicians about the extensive inspections being undertaken following the horsemeat controversy.
Government ministers, councils and the FSA pledged to work together to ensure accurate labelling and standards.
Rural Affairs secretary Richard Lochhead even suggested there might be a spin-off for Scottish meat.
"We are already hearing anecdotal reports of an uplift at many local butchers of around 20-25%," he said.
Earlier in the day, Mr Lochead admitted that he had to await tests before he could guarantee that horsemeat had not been used in food served to school pupils and hospital patients.
It follows growing evidence over a few weeks that some supermarket meals were mislabelled, with some processed "beef" products contained up to 100% horsemeat.
Locally sourced
FSA representatives have now updated local authorities, representatives from the Environmental Health profession and representatives from the food industry about the ongoing investigation into mislabelled and meat processing facilities in Scotland.
Afterwards, Mr Lochhead suggested that the controversy could turn many people towards more locally sourced produce.
"People are now asking about where the food on their plate is coming from and they're taking more of an interest in the supply chain," he said.
"Scotland has short supply chains and farmers with traceability systems for their meat products through the Scotch label.
"We do not have the complex webs of supply trains that stretch across many European countries and this is why many customers are realising they can trust local sources and the Scotch label when buying meat."
Food standards inspections, undertaken by councils and co-ordinated by the FSA, are being carried out in all approved meat processing facilities in Scotland.
Being misled
FSA Scotland director Charles Milne said: "It is important that the public has clear and accurate information about the food they buy and eat and FSA in Scotland is working closely with all our partners in Scotland on these issues.
"It is particularly important that public institutions serving food to some of the most vulnerable in society are included in these discussions.
"Whilst there is no evidence to suggest there is a risk to public health, the FSA has ensured that businesses supplying public institutions with meat products are included in actions that are underway in Scotland and across the UK more widely."
Minister for Public Health Michael Matheson was pleased with what he had heard about the steps being taken to ensure that food standards were being complied with and that consumers were not being misled.
"Food businesses supplying processed beef products to public sector premises, including schools, prisons and hospitals, are already involved in an inspection and testing regime led by the Food Standards Agency," he said.
"I am reassured that the FSA are working closely with our suppliers and caterers - and I would reiterate that there continues to be no evidence of any implications for human health at this time."