Dundee private care hospital staff suspended during probe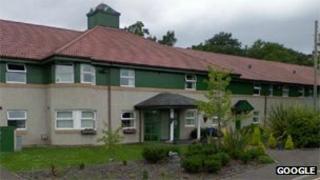 Five members of staff have been suspended at a private care hospital in Dundee.
Castlebeck Care, which runs Monroe House, said a full probe was being carried out into allegations of inappropriate behaviour.
But it said it would not "comment further on specific allegations that may have no substance."
The care hospital provides rehabilitation services for people with learning difficulties.
"As a matter of policy and as part of our commitment to patient and staff confidentiality, we do not comment on any individual matters or anything subject to a current police investigation," said Castlebeck Care.
"The team at Monroe House is committed to the safety and well-being of everyone cared for at the hospital and we have a zero-tolerance approach to any inappropriate behaviour by staff.
'Neutral act'
"In the event of any complaint of inappropriate behaviour, we act immediately in line with standard and effective procedure.
"This would include the suspension of staff as appropriate.
"We can confirm that five members of staff have been suspended pending full investigation of the facts of the allegations."
However, Castlebeck Care stressed that this did not imply guilt.
"Suspension is normal practice in the healthcare sector under these circumstances and is a 'neutral' act intended to protect the interests of all parties and facilitate a rigorous but speedy investigation of the facts," it added.
"We always work in close partnership with relevant parties, including our regulator, Healthcare Improvement Scotland, local Adult Support and Protection staff, and the police."