Fourteen local commanders for new Police Scotland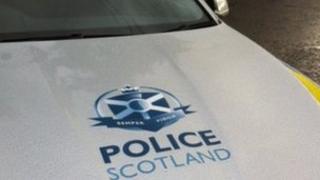 A new team of commanders has been appointed to lead local policing across Scotland as part of the new single force.
The chief superintendents will cover 14 areas across the country and were appointed after consultations with every local authority.
They will be led by Deputy Chief Constable Rose Fitzpatrick.
Scotland's eight police forces are being merged into a single Scottish force from the start of April.
There are currently eight chief constables, nine deputy chief constables (DCCs) and 13 assistant chief constables (ACCs) across Scotland.
The new service will have one chief constable, four DCCs and six ACCs - their appointment were announced last year.
Chief Constable Steve House welcomed the announcement of the 14 new local commanders.
"Their work is right at the heart of the new single police service for Scotland and will ensure that we maintain and build on the high quality of policing already in place," he said.
DCC Fitzpatrick added: "The local commanders will work closely with communities to reflect their concerns in highly-localised policing plans - one for every council ward area in Scotland.
"They will be the recognisable and visible faces leading on local policing from Shetland to the Solway Firth, across each council area in Scotland.
"They will be responsible for ensuring the best possible service to our communities by working with the public to identify local priorities, tackle the issues of greatest concern and maintain the performance which has seen record low crime levels achieved."