Academic resigns government independence advisory role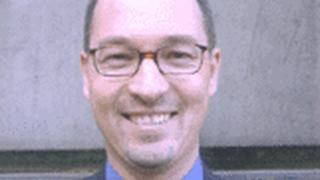 Academic Stephen Tierney, who had been advising the Scottish government on the independence referendum, has resigned but is expected to join the bill's committee in a similar role.
Professor Tierney wrote one paper for the government in the six months since he was appointed.
It is believed he will now become an adviser to the Scottish Parliament's referendum bill committee.
This will scrutinise the legislation as it passes through Holyrood.
Prof Tierney is a constitutional law expert at the University of Edinburgh.
A Scottish government spokesperson said: "Stephen Tierney has been asked to be an adviser to the referendum bill committee at the Scottish Parliament.
"As a condition of taking up this post he cannot also hold a position with the government and has therefore stood down as an unpaid adviser.
"We thank Stephen for his valuable service and wish him all the best in his new position in which we are sure he will be an important source of knowledge and expertise on the referendum bill committee."