MPs voice rural concerns over Royal Mail privatisation moves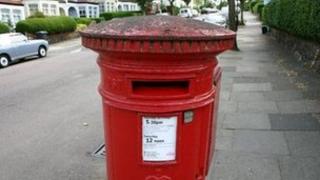 A cross-party group of MPs has called on the UK Government to guarantee that any moves to privatise Royal Mail would not mean the end of standard postal charges throughout the country.
Royal Mail could be sold off in 2013, prompting fears people in rural and remote areas could end up having to pay more for deliveries.
The company's Universal Service Obligation currently prevents this.
An Early Day Motion, outlining concern, has been signed by 71 MPs.
It has also been supported by the Communications Workers Union.
The SNP's Mike Weir said it would be a disaster if increased competition and efficiencies meant a reduction in the quality of the postal service.
He said: "At present the Royal Mail is under an obligation to deliver mail at the same price in all areas of the UK six days a week.
"These changes would be a disaster for rural areas, and especially rural businesses. A reduction in days could also lead to substantial redundancies within the postal service.
"Scotland needs a first-class mail service for all our communities."
Royal Mail has stressed that the level of provision they provide is backed by law.
Spokeswoman Barbara Roulston said: "Royal Mail is honoured to provide a six day week service at a uniform price across the UK.
"It is enshrined in law. There can be no change to this requirement unless both Houses of Parliament vote for any such change."
The call comes after a recent report published by Citizens Advice Scotland, showing that people living in some remote and rural areas of Scotland are paying extra money to have goods bought online delivered to their homes.
It also said some courier companies were refusing to deliver to certain postcodes.