Police attacks 'a national shame', say Lib Dems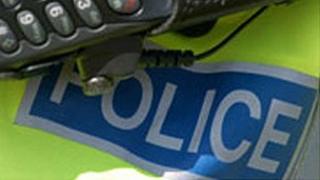 More than 3,000 working days have been lost over the past three years because of assaults on Scottish police officers and staff, according to new figures.
The information was obtained by the Liberal Democrats, who lodged freedom of information requests with Scotland's eight forces.
The party said the findings revealed a "national shame".
In one area, Strathclyde, attacks on police personnel between 2010 and 2012 cost the force more than £263,000.
In detail, the responses revealed there were at least 2,720 working days lost across Scotland as a result of injuries caused by assaults on police officers in 2010, 2011 and most of 2012.
Figures were not available for Fife Constabulary this year or Lothian and Borders Police in 2010.
In most force areas the figures showed a gradual decline in the number of attacks on officers or staff.
'Violent assaults'
However, in Central Scotland there were 100 working days lost this year, compared with five in 2011 and one in 2010.
Fife recorded a high of 143 last year, up from nine the previous year.
Northern Constabulary remained relatively constant, with 11 days lost in 2011 and 14 days lost in 2012.
Separate figures showed overall across Scotland a further 287 days were lost because of attacks on police staff over the past three years.
That figure takes the total number of days lost for officers and staff to at least 3,007.
The Scottish Liberal Democrats' justice spokeswoman, Alison McInnes, described the findings as "a national shame".
She said: "It is harrowing to know that our police force has to deal with violent assaults in their day-to-day work.
"Our figures show that this has a devastating knock-on effect on the performance of our police forces. Every working day lost due to injury from assault is a day lost protecting our communities and keeping our streets safe."
The figures for 2012 were accurate to 4 December.