£14m pledge to help thalidomide survivors in Scotland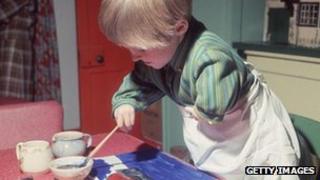 More than £14m has been pledged by the Scottish government over the next 10 years to help thalidomide survivors.
There are 58 known survivors in Scotland, many of whom are now in their 50s.
The fund aims to help meet health needs as people grow older, enabling them to adapt their homes and buy specialist equipment which will allow them to live independently.
Thalidomide victims in England are to benefit from a £80m government grant.
Scottish Health Secretary Alex Neil said the thalidomide generation was facing rising care bills.
"We know that the survivors of thalidomide have faced decades of coping with the disabilities caused by the drug," he said.
"This means that as they age they are more likely to need assistance to continue to live as independently as possible, for as long as possible, and this funding will help them to do that."
The money will be distributed through the Thalidomide Trust, which welcomed the announcement.
"Practically, it will cover some of the costs of their ever-increasing health needs and the rising expense of their day-to-day living with thalidomide injuries," said the trust.
Pregnant women were prescribed thalidomide between 1958 and 1961 to relieve morning sickness and insomnia.
It was withdrawn from sale after thousands of babies were born with limb deformities and other damage.
Survivors were compensated through a private settlement which was initially agreed with the drug's UK manufacturers, Distillers Biochemicals. Subsequent settlements were agreed with its successors, Guinness and then Diageo.
The Thalidomide Trust, which was set up in 1973, currently supports about 400 people in the UK. They are aged between 45 and 51 and, for the most part, have two or four limbs missing.