Scotland's favourite baby names revealed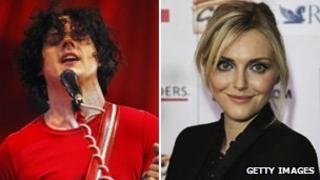 Jack and Sophie remained Scotland's most popular baby names in 2012, official data has shown.
The National Records of Scotland announced that Jack remains the top boys' name with Lewis in second place - both for a fifth consecutive year.
Sophie is the most popular girls' name for the eighth year in a row.
Riley was the only new entrant to the boy's top 10, rising 11 places to third. Amelia was up 20 places and is now the ninth most popular girl's name.
About 27,700 boys and 26,400 girls were registered from January until 1 December.
The top 50 boys' first names accounted for 44% of all those registered and the top 50 girls' first names accounted for 41% of the registrations.
Parents chose almost 7,400 different first forenames for their children and nearly 4,800 of these were unique.
Between them, Jack and Lewis have been the top two boys' names for the past 14 consecutive years.
Jack has been number one (with Lewis second) in 10 of those years, and Lewis has been top (with Jack second) for the other four.
James, Logan and Daniel are fourth, fifth and sixth, respectively. Ethan, Harry, Alexander and Oliver make up the rest of the boys' top 10.
Max, Tyler, Alfie, Mason and Liam have moved into the top 20. Those falling down the rankings include Ryan, Cameron, Matthew, Aiden and Jayden.
Emily climbed four places to second in this year's list. Olivia, Ava, Lucy and Isla are third, fourth, fifth and sixth respectively.
Lily has fallen from second to seventh. Jessica, Amelia and Mia complete the girls' top ten.
Big climbers in 2012 include Tyler, which is up 20 places to 12th; Harris, which is up 20 places to 29th; and Orla is 19 places to 36th most popular girl's name.
Erin, Kayla, Abbie and Megan are less popular than last year.