The two Es - Education and Europe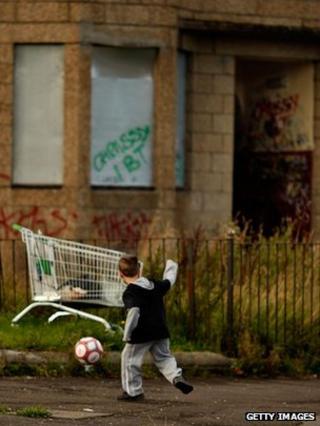 More anent political controversies which have been running at Holyrood and elsewhere - on the diverse subjects of the funding of public services and Scotland in Europe.
Firstly, public services. Today is the first anniversary of Johann Lamont's accession to the Scottish Labour leadership. She marks it by outlining her thinking on the subject of education.
Inevitably, given that we are rather a long way from the next Holyrood manifesto round, the thinking is at a developmental stage.
Nevertheless, Ms Lamont uses her speech today to build upon the comments contained in the talk in which she questioned the validity of some universal service provision at a time of prioritisation.
With regard to schools, she urges the adoption of an approach which measures achievement by more than exam results.
She urges a move to "re-empower the teaching profession" while noting that, as a former classroom stalwart herself, she is far from "dewy-eyed" about her erstwhile colleagues. Some, she says, "care too little and inspire not at all" while others, despite their talent, are thwarted by a range of barriers.
More, she says there must be "different and innovative" systems for closing the gap in attainment between the rich and poor.
Precise answers
Recalling past ideological arguments, she says this is not remotely about abandoning the comprehensive system. Rather it is about acknowledging that there are already two tiers in education - for the wealthy and the deprived.
She urges parity of esteem for vocational education and renewed support for the college sector.
Perhaps the most immediate controversy will focus upon her comments with regard to higher education - where she questions the validity of the current system of funding, involving free tuition.
Ms Lamont has said this before - including in a webcast interview with me - but she draws the threads together - at this stage, by posing questions rather than delivering precise answers.
Higher education funded from the public purse, she argues, is not sustainable "in an era of mass participation without a very serious diminution in standards and quality".
Secondly, Scotland in the EU. We heard last week from Jose Manuel Barroso, the President of the European Commission.
He argued that a territory leaving a member state was a "third country", would be outwith EU treaties and, consequently, would have to apply afresh for membership.
I noted at the time that the President was not the sole arbiter nor the final voice. (To be fair, he claimed neither role.)
Not waiting
Now a dissenting voice - and an expert one at that - comes from Sir David Edward, formerly a judge on the European Court of Justice and still a Professor Emeritus at Edinburgh University.
Sir David argues that we should rely less on seeming legal certainty here and more upon negotiation "in good faith". The outcome of such talks, he says, is "hardly, if at all, a matter of law".
Further, he says that the creation of an independent Scotland would require the amendment of EU treaties with regard to both Scotland and the rest of the UK. Amendment, not a new accession treaty - but with a required ratification.
Sir David suggests further that such negotiation might usefully take place after a Yes vote in an independence referendum - not waiting, in short, for the implementation of independence.
Since this is pretty much what SNP Ministers are saying (now), his views have been welcomed on the Nationalist side.