Fuel poverty affecting more Scottish households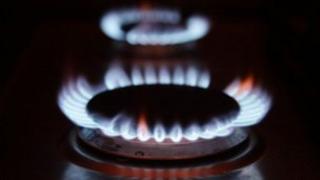 Sharp rises in fuel prices last year pushed more than 100,000 Scots into fuel poverty, according to a Scottish government survey.
Energy bill rises of up to 18% saw the number of people spending more than 10% of their income on fuel reach 684,000 in October of last year.
This was a rise from 658,000 in October 2010.
More than half of all of those in fuel poverty were pensioners, according to the Scottish house condition survey.
The survey also showed that 7.8% of households were in extreme fuel poverty in October of last year, spending at least 20% of income on heating and energy.
Privately rented homes were more than three-times more likely to have a poor National Home Energy Rating than owner-occupied housing, with 10% of private lets rated as poor compared with 3% of those lived in by the owners.
Local authority housing had the highest proportion of households in fuel poverty in October last year, compared with other types of housing, at one in three.
The Scottish government has pledged to ensure that by November 2016, people would not be living in fuel poverty in Scotland.
It said basic energy-efficiency measures such as loft and cavity insulation, double glazing and new boilers had prevented up to 35,000 Scottish households from falling into fuel poverty over the past year.
Housing and Welfare Minister Margaret Burgess said: "Rising energy bills are a huge concern for this government and fuel poverty is an absolute scandal in an energy-rich country like Scotland.
"The more that energy companies continue to implement punishing price increases, the more they are undoing the good work we are doing to tackle fuel poverty.
"That is why we are urging the UK government, who has responsibility in this area, to do more to help vulnerable people and ensure that our households are better protected."
Scottish Labour said ministers were not doing enough to tackle the situation.
"Too many families are being forced to choose between heating and eating, and it is not acceptable for Ministers to claim they are doing enough when the facts show they need to do more," the party's Richard Baker said.
The Scottish Lib Dems said the situation was nothing short of a "scandal".
'Vulnerable customers'
The charity Energy Action Scotland estimated that, using the survey's figures and adding the effect of further price rises announced in autumn this year, the current number of households in fuel poverty was likely to be about 900,000
Its director Norman Kerr said: "The fact that more Scottish households are now in fuel poverty is very disappointing but not surprising, as energy prices have gone up and people's budgets generally are under pressure.
"Efforts to make homes energy efficient, so that less energy is needed to heat them, are more vital than ever and will clearly have to be increased."
The Scottish Federation of Housing Associations called for the UK government to ensure that housing associations and co-operatives have equal access to UK schemes to improve energy efficiency.
Policy manager David Stewart said: "The Scottish government is developing proposals to set minimum energy-efficiency standards for our members' homes and while we welcome any proposals to increase standards, we are concerned that there may not be sufficient funding to pay for the improvements.
"The other key issue is that of giving tenants advice on reducing fuel use and how to access the best available energy tariffs and we have asked Ofgem to require energy companies to fund free impartial advice to vulnerable customers in Scotland."