Gun crime in Scotland 'falls 50% within five-year period'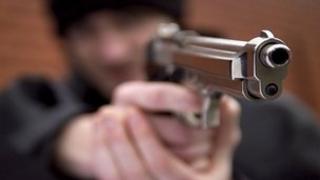 The number of offences in Scotland involving firearms has more than halved since 2006-07, according to official figures.
Scotland's police forces recorded 514 incidents in 2011-12, a 21% fall on the previous year and a fall of more than 50% on 2006-07.
This year's figures are the lowest total recorded in Scotland in 34 years.
Air weapons accounted for 38% of all offences - 195 out of 514 - compared with 36%, 234 offences, in 2010-11.
Justice minister Kenny MacAskill said: "While the overall number of air weapon offences has dropped again this year, the figure of 195 offences remains too high.
"As a government we pressed the UK government time and time again to let us take action on air weapons, and have now been transferred the powers to allow us to do that. We will shortly bring forward our proposals on how we intend to tighten the law to do that."
He said the figures represented "great progress" in the fight against gun crime.
"The message appears to be getting across that guns put lives at risk and anyone caught using them can and will be punished heavily," he said.
"This is complemented by great detection, educational and preventative work done day in, day out, by our police officers across Scotland to make our communities safer.
"While there are many positive elements to today's firearm statistics, we cannot be complacent.
"All of us - the government, police, the Crown Office and the courts - must continue working hard to ensure that in the long term, the number of offences involving firearms continues to fall."