Scots charities 'struggle to meet demand' as welfare cuts bite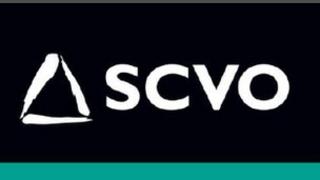 A strong attack has been launched by charities and voluntary organisations on the UK government's welfare reforms.
Cuts to benefits have been categorised as "criminal" by the Scottish Council for Voluntary Organisations (SCVO).
It has released figures showing three-quarters of welfare charities expect demand for their services to increase in the next year.
The government is cutting £10bn from the welfare budget to make benefits fairer and more able to tackle poverty.
But the chief executive of the SCVO, Martin Sime, said the cuts are coming at a time when the country is struggling to emerge from the deepest recession of recent times.
'Criminal cuts'
The body has published research showing how charities believed they would be affected by welfare cuts.
Three-quarters of charities (76%) expected demand for services to continue to increase significantly over the next year, it said.
While 81% of third sector organisations expected the financial situation for the sector to worsen in the next 12 months.
Mr Sime said the welfare cuts were "ill-conceived" and that charities were concerned about meeting the record high demand for services.
"It's clear from this research that Westminster's criminal cuts to welfare are putting so much pressure on charities' services that some will struggle to keep up with demand from people and families in Scotland," he said.
"The sector is pulling together to pick up the pieces and help to mitigate the terrible effects of these ill-conceived Westminster cuts which should never have happened in the first place."
The Scottish government, which has no devolved powers over welfare payments, said the UK reforms were coming too fast.
Welfare reforms
It said it was voluntary organisations, local authorities and charities and that will be "picking up the pieces".
Deputy First Minister Nicola Sturgeon said: "The Scottish government - under the current constitutional settlement - will do all it can to mitigate the impact of these cuts and changes although there are consequences that are out-with the capability of the Scottish government's powers."
A DWP spokesperson said the report was based on speculation.
"We're looking at a number of options for future welfare reforms but no decisions have been made," said the spokesperson.
"Our focus is to implement our current welfare reforms, which will improve the lives of some of the poorest families in our communities - with universal credit directly lifting hundreds of thousands of people out of poverty by making work pay.
"Our reforms for disability support will address the current tangled mess of premiums and add-ons and which is baffling for disabled people themselves. These reforms will create a simpler and fairer system in which hundreds of thousands of disabled adults and children will actually receive more support than now."
Shadow Scottish Secretary Margaret Curran said: "We need welfare reform that gets people back to work, but what the UK government has delivered is rising unemployment that has pushed more people on to the dole.
The Labour MP said: "It should come as no surprise to the UK government that charities are seeing more and more people rely on the services they provide.
She added that charities were suffering from a decline in support from local authorities as a result of Scottish government cuts.