Imperial Tobacco launches Supreme Court challenge to display ban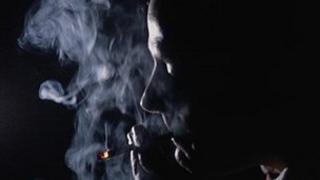 Imperial Tobacco has launched a Supreme Court challenge over the Scottish government's attempts to ban the display of cigarettes in shops.
The Bristol-based firm has twice failed to persuade Scottish judges to set aside legislative provisions.
A hearing in London is due to last until the end of the week, with the judgment expected at a later date.
Ministers insist display bans are needed to protect future generations from the effects of smoking.
The legal challenge comes after a leading supermarket chain announced it is to stop selling cigarettes in a number of its Scottish stores.
Sainsbury's confirmed at the weekend that it is to remove tobacco from sale at a further six supermarkets north of the border.
It said the move was in response to the Scottish government's health levy, a supplementary charge on business rates paid by large stores selling cigarettes and alcohol.
Smoking ban
Imperial, the firm behind the brands Lambert & Butler and Richmond, believes there is no credible evidence that display bans have cut tobacco consumption.
The firm argues that the legislative provisions dealing with display bans fall outside the scope of the Scottish government, and are reserved for the UK Parliament in London.
It also opposes a ban on tobacco vending machines.
The company's civil court challenge has delayed the implementation of the measures in Scotland.
Ministers had intended to introduce the display ban in large shops in Scotland in April.
Imperial initially sought a judicial review of ministers' plans for display bans, but a Scottish judge ruled against the firm in September 2010. The firm appealed, but three judges rejected the challenge in February.
That decision was welcomed by Scotland's public health minister, Michael Matheson, who said the proposals would play a "crucial role" in preventing youngsters from starting to smoke.
Five Supreme Court justices - Lord Hope, Lord Walker, Lady Hale, Lord Kerr and Lord Sumption - are now hearing legal argument on the case.
Earlier this year an Imperial spokesman said the firm's stance on display bans remained clear.
"There is no credible evidence that display bans have reduced tobacco consumption or youth smoking in the few countries where they've been introduced," he said.
"They go against the principle of adult choice, they are anti-competitive and they place an unnecessary cost burden on retailers."
A Scottish Government spokesman said: "In the face of tobacco industry challenges to the Act, we will continue to defend the legislation."