Next Church of Scotland moderator named as the Reverend Lorna Hood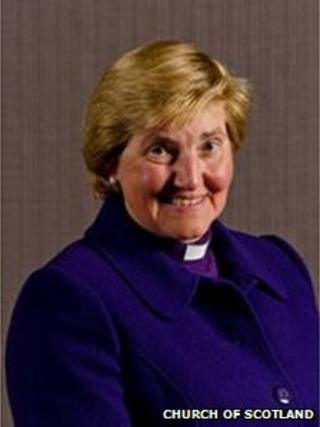 The Church of Scotland has named the next minister to take up the role of Moderator of the General Assembly.
Queen's Chaplain, the Reverend Lorna Hood, 59, was nominated by a committee on Tuesday.
She will take up the role in May on the first day of the General Assembly.
Mrs Hood, who is originally from Kilmarnock, began her church career as a probationer assistant at St Ninian's Corstorphine Church in Edinburgh, where she was ordained in 1978.
The following year the minister was called to Renfrew North Parish Church where she has served for the past 33 years.
Mrs Hood also served for more than two decades as chaplain in Royal Alexandra Hospital in Paisley where she was part of a team which pioneered a care plan for women who had suffered a miscarriage or the loss of a newborn.
She has also been actively involved with the local hospice Accord, the Church said.
Mrs Hood succeeds the Right Reverend Albert Bogle in the 12-month post.